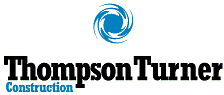 To Whom it may Concern,
I would like to highly recommend Atlas Surveying, Inc for any of your surveying needs. I recently had the opportunity to work with them on a large project, and they were excellent to work with. The project was May River High School in Bluffton, SC. It was a 90 acre site with multiple buildings and numerous sports facilities. They did the surveying and layout on all the buildings and sports facilities, among other miscellaneous things around the site. They were very helpful with creating layout drawings for my review prior to layout. They were always on time and worked very diligently to help out when immediate attention was needed.
Again, I would highly recommend Atlas Surveying, Inc.. They are very professional and skilled at what they do and a pleasure to work with. I plan to use them again in the near future. Feel free to call or email me with any questions.
Paul Willis
Superintendent
Thompson Turner Construction
100 North Main Street
Sumter SC, 29150
pwillis@thompsonind.com
803.972.0704 mobile