Atlas Surveying is now in Greenville/Spartaburg, South Carolina
We are excited to announce the opening of Atlas Surveying GSP, LLC in Greer, SC. Located conveniently between Greenville and Spartanburg, SC Atlas Surveying, Inc. is a 80+ person land surveying firm with offices in Savannah/Hilton Head, Charleston, Charlotte and now Greenville/Spartanburg.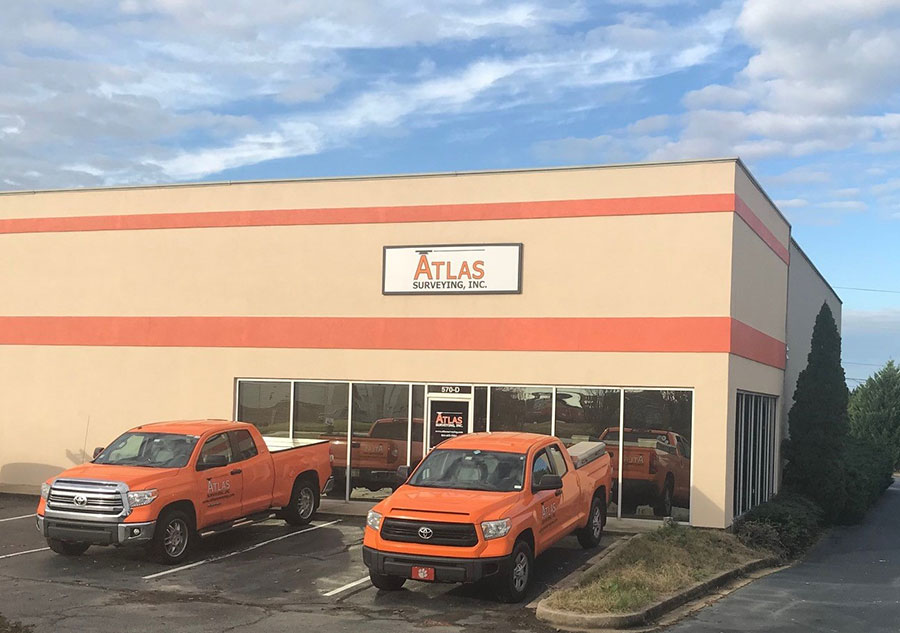 We offer services from start to finish for any Surveying project. From the initial boundary, as-built, tree & topographic survey to the construction staking of the civil & architectural designs to the final as-built surveys for closeouts. We have the experience to do it all, and we want to be your land surveyor. Our professional land surveyors and engineers have experience spanning over the past four decades working on projects up and down the east coast. Give us a call to team on your next project.