Coleman Boulevard, Town of Mount Pleasant
Coleman Boulevard is an important piece of infrastructure for the town of Mount Pleasant. The $18.2 million Phase 2 portion was completed by Blythe Development of Charlotte, NC. This phase involved reconstructing between Mill Street and Pherigo Street to create stormwater, roadway and utility upgrades. An adaptive traffic signal system was installed to streamline traffic flow and transit amenities such as bus pullouts and shelters were added. Additionally, the project provides increased travel opportunities for bicycles and pedestrians decorative street lighting, a way-finding system, landscaped medians and a vibrant activity zone between the roadway and buildings fronting the street. The contract completion date was the end of December; however, the project will be substantially completed the September with only minor items such as pavement markings, landscaping, and street lighting left to be installed.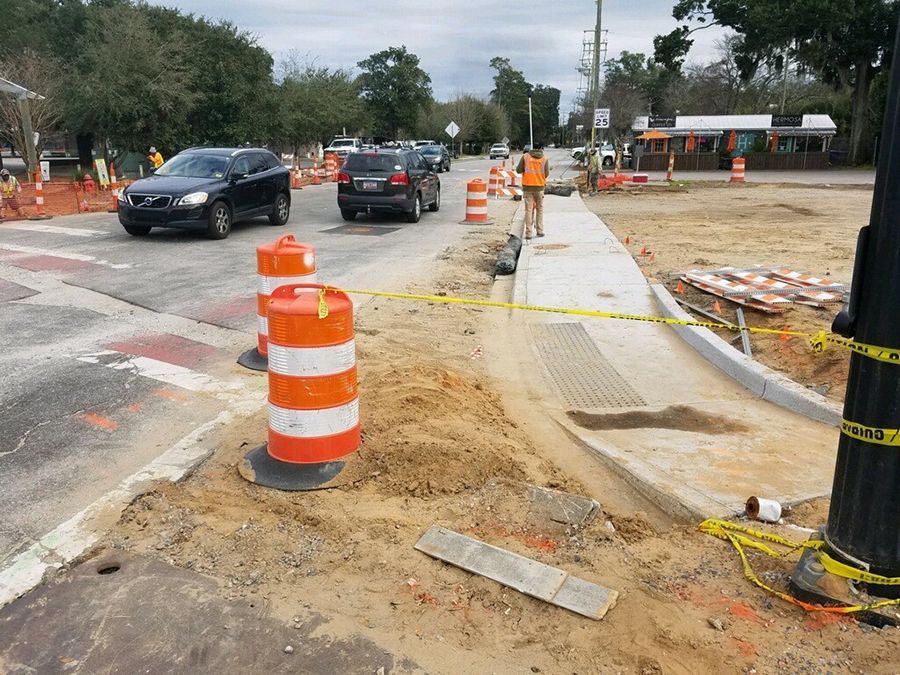 Atlas Surveying was hired by Blythe Development to do the surveying for this project. Atlas Surveying's work included: staking silt fence; layout of roadway centerline, curbing and staking right-of-way; staking storm drainage & subgrade; setting right-of-way monuments; and the preparation of the final Right-of-Way Plat. Atlas Surveying was also hired by Anson Construction to layout the water line, gravity sewer system and force main relocations as well as to prepare as-built record drawings for submission to the Town of Mount Pleasant.