Georgia Bureau of Investigation Regional Crime Lab
The Georgia Bureau of Investigation's new Coastal Crime Lab in underway on a 5-acre parcel conveyed to the state by the City of Pooler on Isaac G. LaRoche Drive, situated between a city fire station and the West Chatham YMCA. When it's finished, the new crime lab will replace an existing facility on the south side of Savannah as the regional crime lab for southeast Georgia. Like the 30-year-old lab on Mohawk Street, investigators at the Pooler lab will examine projectiles, drugs and biological samples from crime scenes in 23 Georgia counties, and provide forensic biology services for another seven counties in the state.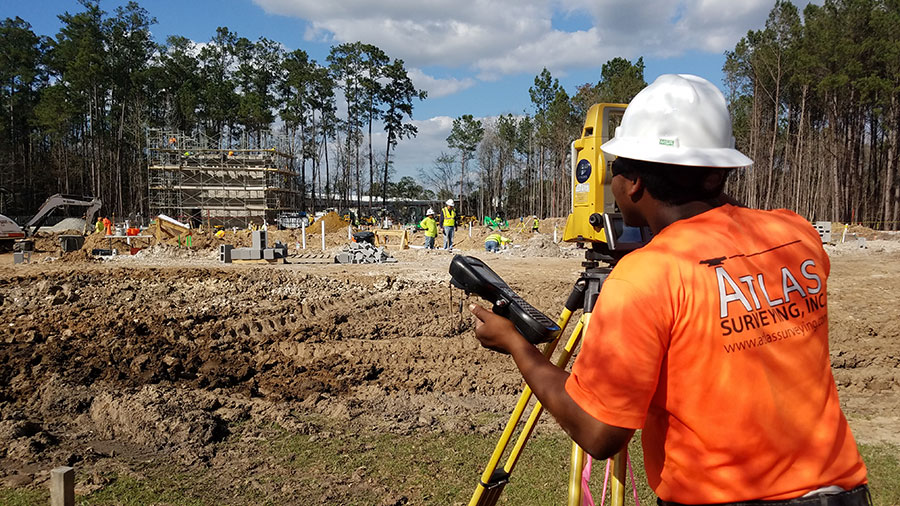 Atlas Surveying Inc. was hired by DPR Construction to do the surveying for this project. Atlas' work will include verifying and setting control, building layout, utility layout, finished grade, retaining walls and preparing as-built drawings when all construction is complete which is expected in 2019. JMA Architecture was the designer and EMC was the civil engineer.