Georgia Ports Authority, Garden City Terminal Rail Expansion
The Port of Savannah's International Multi-Modal Connector (IIMC) at the Garden City Terminal is underway for a $128 million rail expansion. Astra Group, Inc. is contracted for the $35 million civil infrastructure portion. The project will consist of proving soil improvements, earthwork, drainage and erosion control within and adjacent to the James D. Mason Intermodal Container Transfer Facility (ICTF), the realignment of a portion of Pipemakers Canal, installation of two structures across the realigned canal to accommodate future rail tracks, and the installation of a bridge across the canal for maintenance.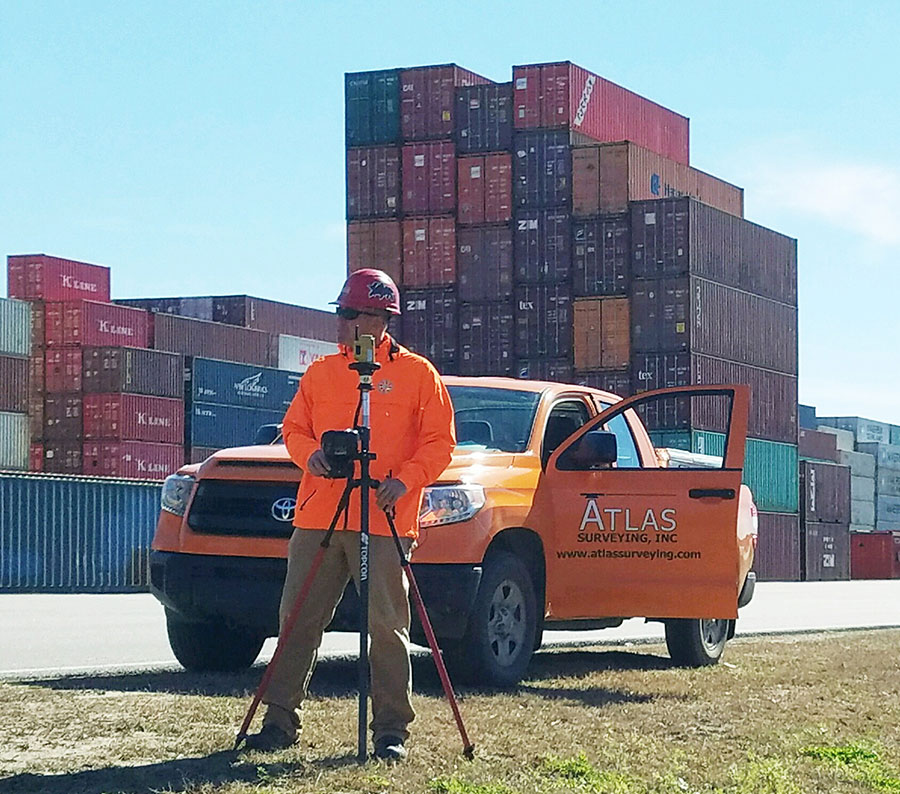 Atlas Surveying Inc. was hired by Astra to do the surveying for this project. Atlas' work will include verifying and setting control, staking silt fence, construction baselines, utilities, finished grade, inclusion limits and piles for the project and preparing as-built drawings once construction is complete.
This Mega-Rail project will allow 10,000-foot trains to be loaded on the terminal with containers double-stacked. The trains will increase the capacity from 500,000 container lifts per year to 1 million. Once completed, the expansion will reduce transit times by more than 24 hours and will also allow open service to inland markets in the Midwest, including Chicago, St. Louis and the Ohio Valley. The whole project is estimated to be compete by the end of 2020.