Interstate 77 Widening in Charlotte, North Carolina
Booming growth of the Charlotte area makes it necessary for expansions and improvements on the highway systems. One of the newest improvements underway is the widening of Interstate 77. This improvement will give drivers of the Charlotte and Lake Norman area the choice of using express lanes, general purpose lanes or a combination of both. The future Express lanes will run adjacent to the existing general-purpose lanes and will be 26 miles of dedicated toll lanes from I-77/ I-277 in Charlotte to Exit 36 in Mooresville.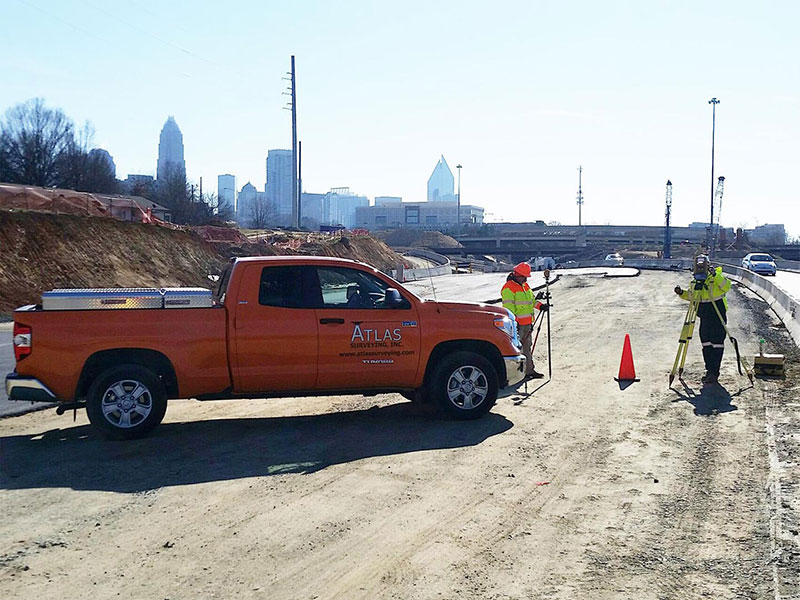 Sugar Creek Construction, LLC, a joint venture between FA Southeast and English Construction will head the project. Blythe Brothers Asphalt was hired by Sugar Creek Construction to help with the improvements and chose Atlas Surveying to assist with the surveying work for the project.
Atlas will provide the layout for the crown of travel lane and edge of shoulder.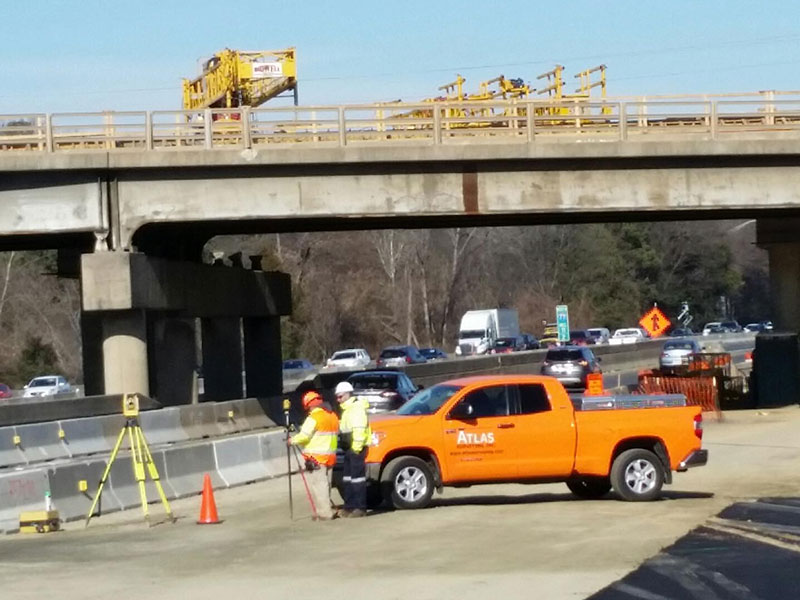 The improvements of I-77 will help with growing traffic and will provide a faster route for people to get to and from the area. This project is anticipated to be complete by 2019.