La Quinta Hotel- Ivy Hill Lane- Rockhill, SC
Piedmont Construction Group teamed up with Solara Investments to build a four-story, 88-room hotel at 107 Ivy Hill Lane near the intersection of Springdale Road in Rock Hill. The new hotel will consist of a total of 55,600 square-feet with associated common areas and an 89 space parking lot. The project is one of several new hotels that are part of the small hospitality boom happening in the area.
Atlas Surveying was hired by the Piedmont Construction Group of Macon, Georgia to do a site and building survey. The scope of this work included staking out the limits of construction for the site and establishing control. Staking building corners, setting the building benchmark, and setting control lines.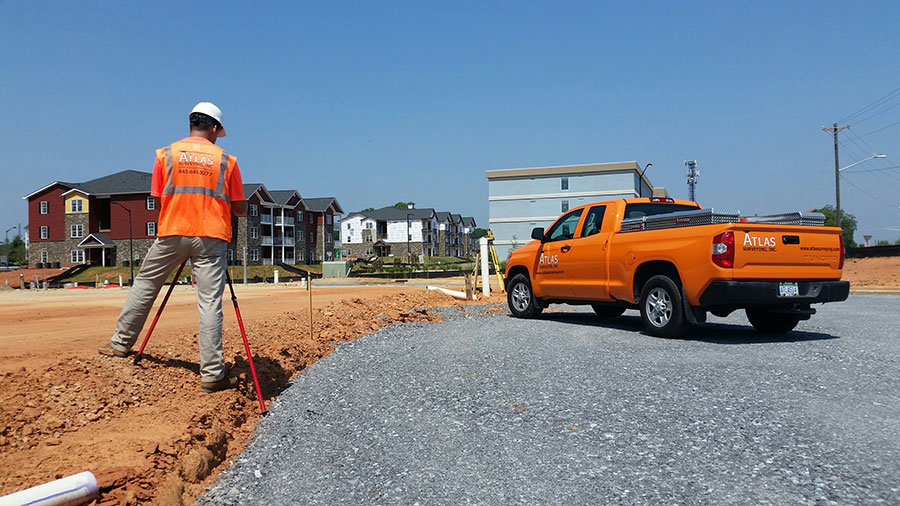 The new La Quinta Hotel will provide an additional 88 rooms for this busy area and is tentatively scheduled to be ready by Summer of 2018.