New Arena is Savannah, Georgia's Newest Attraction
In September 2019, crews broke ground on the new 149,000 square-foot Savannah Arena in West Savannah, Georgia. In addition to a 9,500-seat arena, the new facility will offer upscale hospitality clubs, suites, and meeting rooms, as well as indoor and outdoor event space options that equate to approximately 20,000 square-feet of meeting space.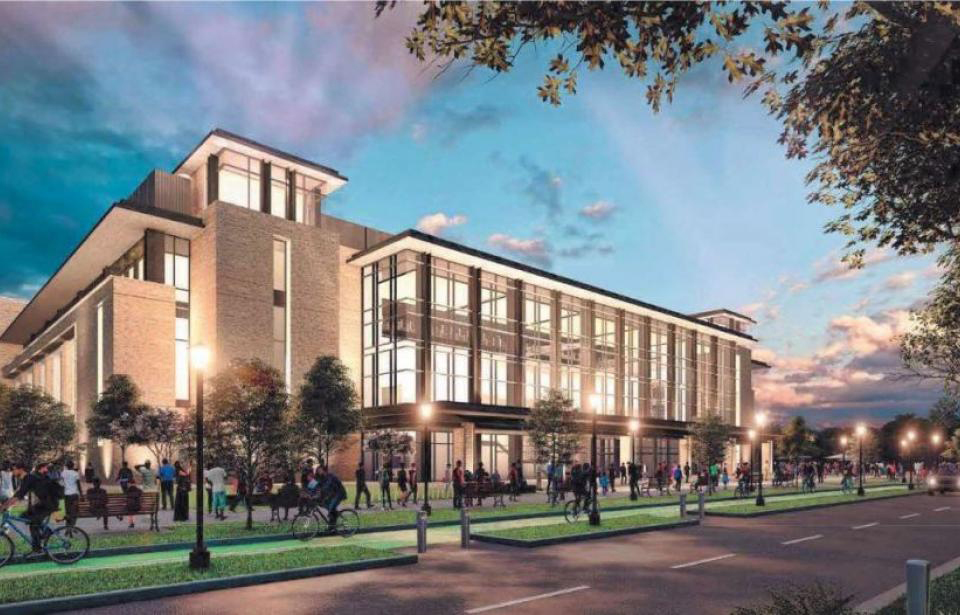 Additionally, the project includes widening of a section of Stiles Avenue, widening a portion of Springfield Canal, sewer improvements, and a 400-space parking garage. The arena, along with improvements to the surrounding Canal District, is one of the biggest projects ever taken on by the City of Savannah. Atlas Surveying's Savannah-Hilton Head Island office was subcontracted to perform surveying services for three phases of the project.
In phase one, Atlas was hired by Hunt Construction Group to stake curbing, pads for power, conduit, and transformers, storm drainage, and loading dock grade points. Job site trailers, brick ledges and windows were located and steel elevations were verified. As-builts for the metro deck, vomitory stairs, and aisle stairs were also provided.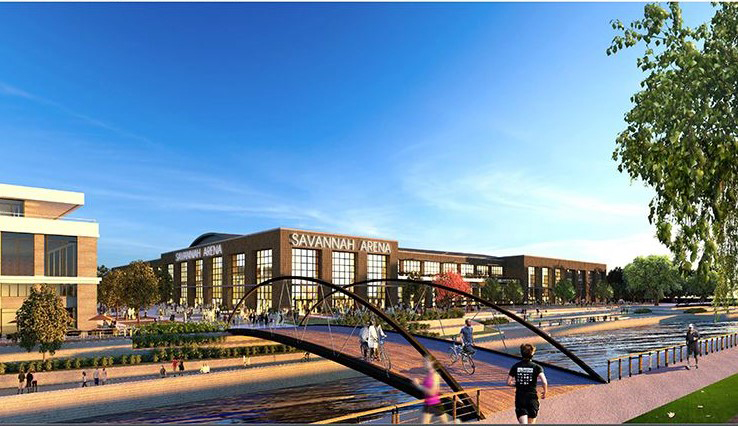 In phase two, Atlas was subcontracted by Bibler Masonry Contractors, Inc. to set marks for gridlines.
For phase three, under contract to CA Murren & Sons Company, Atlas located and verified site control and staked sewer, water, storm, silt fence, centerline of force main, bore points, test piles, pile wall, and bulkhead with 40-foot offsets. As-builts for water, sewer, storm, and waterline were provided, as well as a finished surface model and machine control file.
Monty Jones, Jr., the arena General Manager, says "this is a new way in Savannah to do business. We're going to have the premium aspect that we've never had here for events." The $165 million project is scheduled for completion in spring 2022.