North Charlotte Commerce Center
In September 2022, Strategic Real Estate Partners announced plans for their newest development in Iredell County, North Charlotte Commerce Center. The industrial park will consist of three buildings totaling over 900,000 square-feet. The project site is located on Cayuga Drive along Interstate 77, just west of Mooresville.
A spokesperson for real estate company, Link, said "the property is well-positioned to serve as a regional distribution center with easy access to Charlotte and great interstate connectivity with the I-77/I-40 interchange located immediately to the north. We are thrilled to be teamed up with Strategic Real Estate Partners on North Charlotte Commerce Center. There is no stronger development team in the Southeast that will ensure we deliver the highest quality logistics product on the market."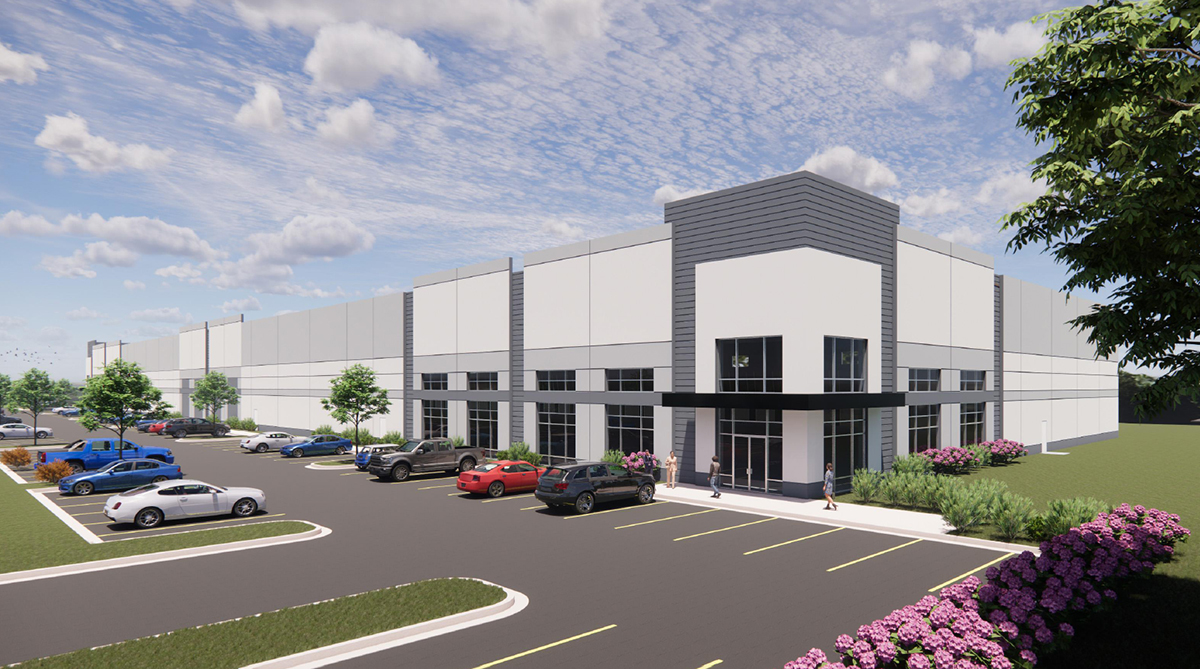 Throughout 2022, Atlas Surveying's Charlotte office performed surveying services for the project.
Under contract to Strategic Real Estate Partners, LLC, Atlas drafted drawings and prepared legal descriptions for new proposed rights-of-way and temporary construction easements. Temporary benchmarks were set for perimeter baseline and settlement plates were monitored weekly.
Under contract to Evans General Contractors, Atlas performed a topographic corridor survey and underground utility locations at the intersection of Cornelius Road and Exmore Street and at the intersection of Cornelius Road and Highway 521.
Under contract to Morgan Corp., Atlas verified control and staked limits of disturbance and tree protection.
Under contact to Siteworks, LLC, temporary benchmarks, water, and sewer were staked. As-builts for water and sewer will be provided after installation.
Fermin Deoca, Senior Director for commercial real estate broker Cushman & Wakefield, commented that there is "a need going up that I-77 corridor and servicing the northern part of Charlotte into the I-40 corridor." The first 128,000 square-foot building of the North Charlotte Commerce Center is expected to deliver in the first quarter of 2023. The second, 89,920 square-foot building will follow in the second quarter and the largest, 723,600 square-foot building will be available in quarter three.