Ridgeland Claude Dean Airport Expansion
Claude Dean was a Ridgeland native, a World War II veteran and chairman of the Jasper County Aeronautics Commission. He died last September at the age of 94 and the airport has been renamed in his honor. The expansion will include a new 4,200-foot runway and convert the current runway into an extended taxiway which will qualify the airport for general aviation, allowing for both commercial and non-commercial aircraft and activity. This classification better integrates the airport and air traffic into the FAA airport system, yet it will not prevent current private aircraft from using the new runway.
The expansion consists of four phases, costing close to $20 million. Phase 1 is complete and consisted of clearing, earthwork and building retention ponds for storm water runoff. Phase 2 consists of building the new runway and taxiways alongside the new runway. Phase 3 will convert the old runway into a taxiway and connect it to the existing hangers. Phase 4 will conclude the project by building a new terminal building and a formal entrance for the airport.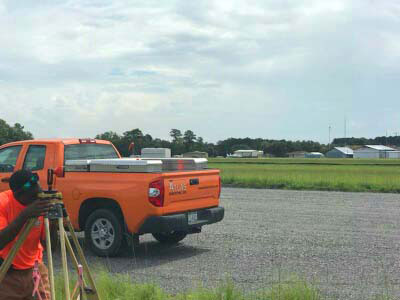 Atlas Surveying was hired by Quality Enterprises to complete survey layout and as-builts for Phases 2 & 3 of the expansion. The scope of work by Atlas includes verifying control; staking erosion control; rough and final grade of the runway and taxiways; staking drainage and utilities; providing as-built drawings for drainage and utility system components; layout of all navigation lighting signage and pavement markings; and the layout of airport fencing.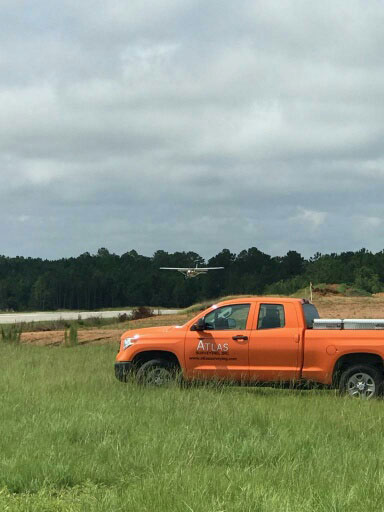 The project is expected to be complete by 2019, but planes could land as early as 2018. The goal is to have the airport fully finished and self-sufficient before the long awaited Jasper Port opens in 2025 - bringing with it an influx of commercial organizations.