SCAD Indian Street Student Housing
Construction is currently under way for what will be one of the tallest buildings in downtown Savannah, Georgia. The Savannah College of Art and Design is constructing a 17-story student housing building on Indian Street, to ensure that students have accessible housing close to their classrooms.
The 250,000 square-foot dorm will include a loading dock accessible from River Street, convenience store, and a central laundry area. Each residential floor will share a common lounge, study, and housekeeping room. The dorm's event space will include a lobby, catering kitchen, public restrooms, AV room, and storage. "One thing we found was, students who live on campus are more engaged, better connected, they miss fewer classes and they have higher GPA's," said Vice President of SCAD Savannah & University Safety, John Buckovich. Buckovich said the new dorm will also alleviate parking challenges for students and positively impact the surrounding community, as a new parking garage is being constructed across Indian Street.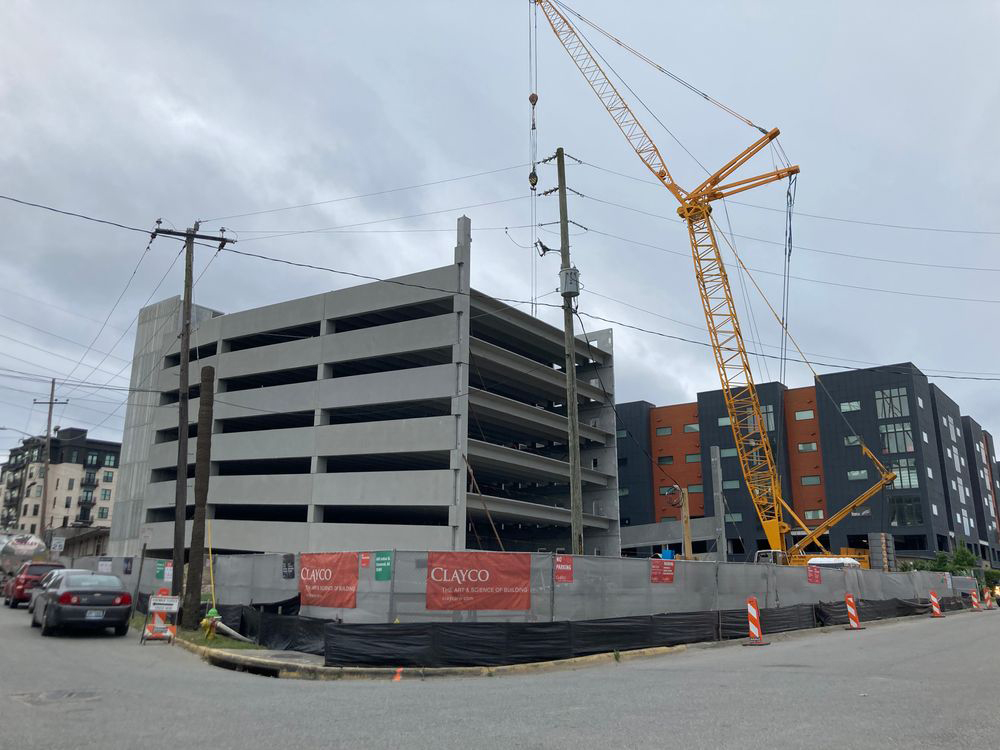 Atlas Surveying's Savannah/Hilton Head Island office was contracted by Clayco, the design-build contractor for the project, to provide surveying services.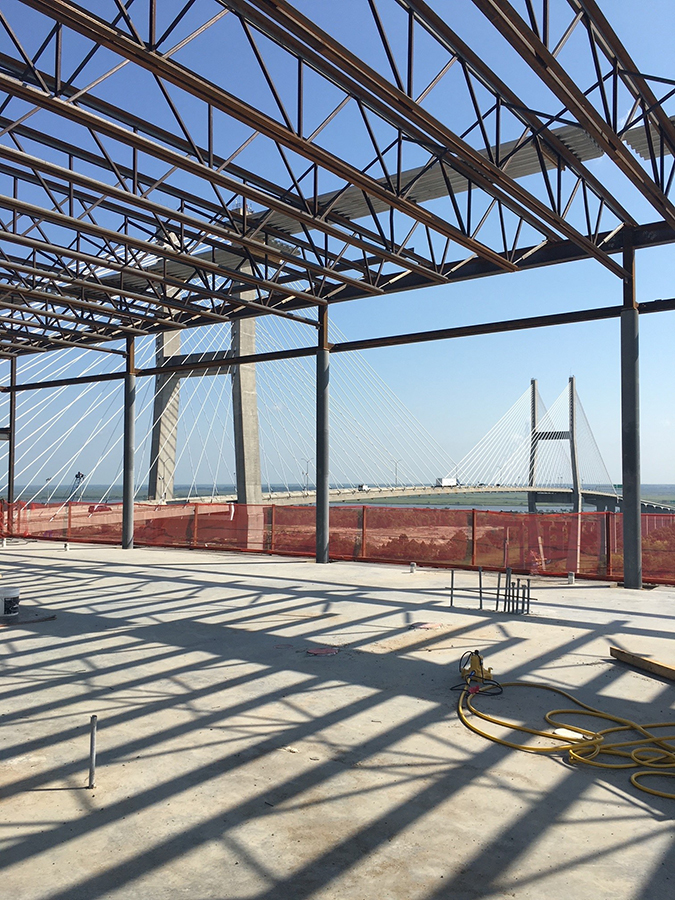 For the SCAD dorm, Atlas has staked back of curb, plumbing, mechanical sleeves, centerline of columns, precast offsets, gridlines, roof drains, hangers, the laundry room, power vault, interior walls for the electrical room and generator room, and provided top of concrete elevations. For the parking garage, Atlas verified control, including on each floor of the garage, and rough-staked the structure. Gridlines and vaults were staked, as well as sidewalks on the garage site, and as-builts for bolts and embeds have been provided.
John Buckovich added that "our goal by 2025 is to have fifty percent of our student population live on campus. And what that does for the community is, it relieves that pressure in the local community for affordable housing, because so many of our students will live on campus.
The SCAD Indian Street dorm is scheduled for completion in fall 2023.