Volvo Training Center
With work on the first North American Volvo manufacturing facility progressing, Berkeley County has organized to build a new training center at the Camp Hall Industrial Campus located near Ridgeville, SC. Construction of the $500 million manufacturing center's three major buildings is complete and now construction of the training facility is proceeding. Through the pilot program at the new training facility, Berkeley county residents will have access to the training needed to work at the new Volvo plant. The program is a partnership between Trident Technical College, South Carolina Department of Commerce, Volvo Cars, Ready SC and Berkeley County.
Atlas Surveying was hired by Landmark Construction to prepare as-built drawings for the new Volvo Training center. The scope of Atlas work includes verifying control and providing as-built drawings for the entrance roads, parking lots, water distribution system, sewer collection system, and all drainage system components.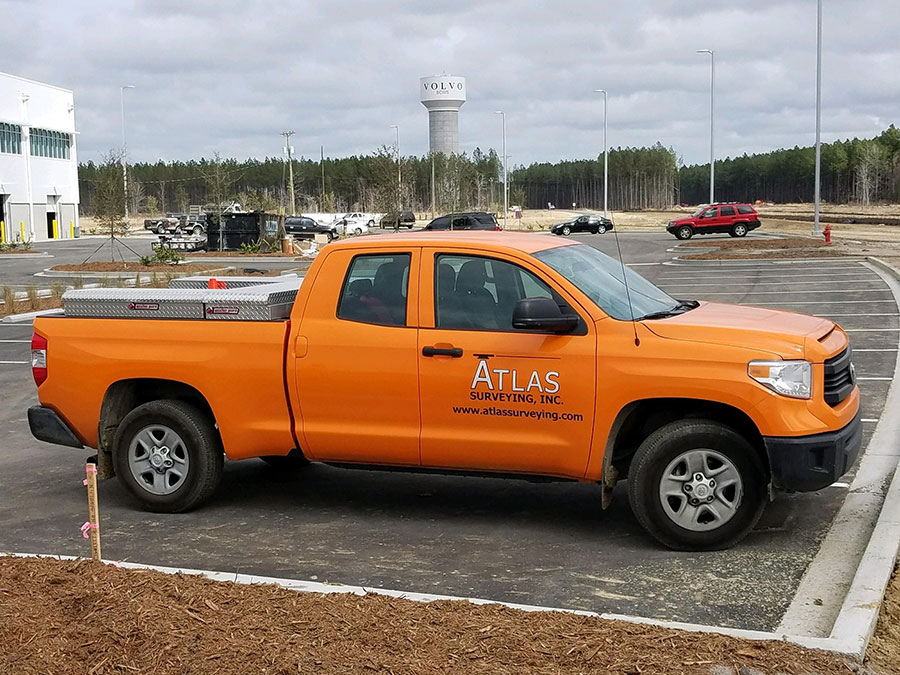 Volvo Cars is on track to begin production of the all-new S60 sedans by the end of 2018. Once the company's second line is producing vehicles Volvo is expected to create over 3,900 jobs in Berkeley County.