Atlas Surveying Assists with Lullwater at Ford Plantation
Construction is well underway for a sprawling 28.5-acre luxury apartment community called Lullwater at Richmond Hill, Georgia. The property is located across from exclusive Ford Plantation and will have direct access to the planned city park.
Eagle Excavating Atlantic hired Atlas Surveying to set Geodetic Positioning System points and bench marks, curb and gutter staking and to prepare as-built plans for the storm water, sewer and water systems.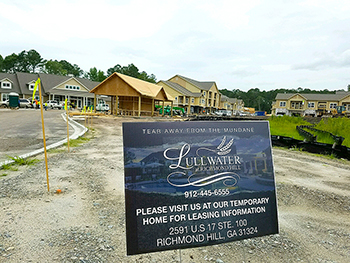 CentreMarc Construction Company also hired Atlas Surveying for the same project to stake the building pads for more than 20 buildings as shown on the plans by Thomas & Hutton engineering company.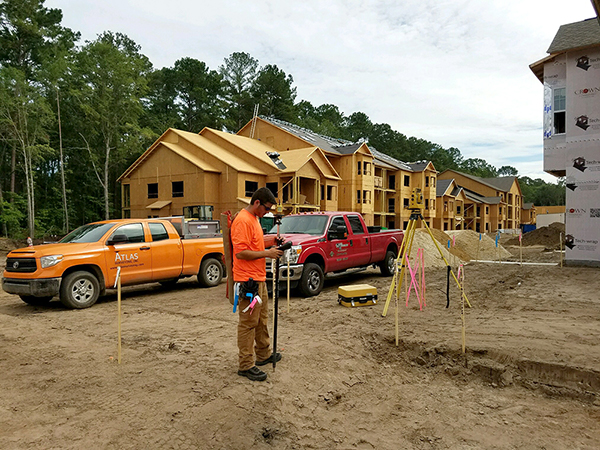 Lullwater is an elite gated community of 280 one-, two- and three-bedroom apartments with lavish amenities that will provide residents with a private club-like experience. Amenities will include an attractive clubhouse with saltwater pool, 24-hour fitness center, cyber cafe, business center, fenced dog park and car care center.