Bees Ferry West Ashley Library
The Bees Ferry West Ashley Library in Charleston, SC is one of the 5 new libraries to open after the 2014 referendum that approved 108.5 million for the project. Atlas Surveying was hired by M.B. Kahn Construction Co., Inc. to be be the land surveyor on the Bees Ferry West Ashley Library which is prospected to open in early 2020.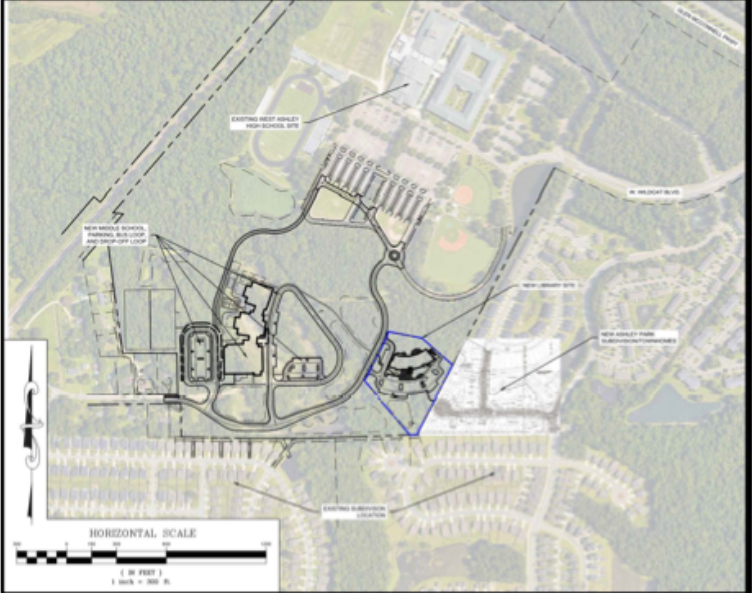 This has been an ongoing project for Atlas Surveying as we have been working on this project from the start to provide site control, where we obtained the deed to use the parcel of land in which the Library is to be built on. Once the site control was obtained we have provided quality control, site points, column lines and fite control. This Library will be a fantastic addition for the 75,000 residents of West Ashley.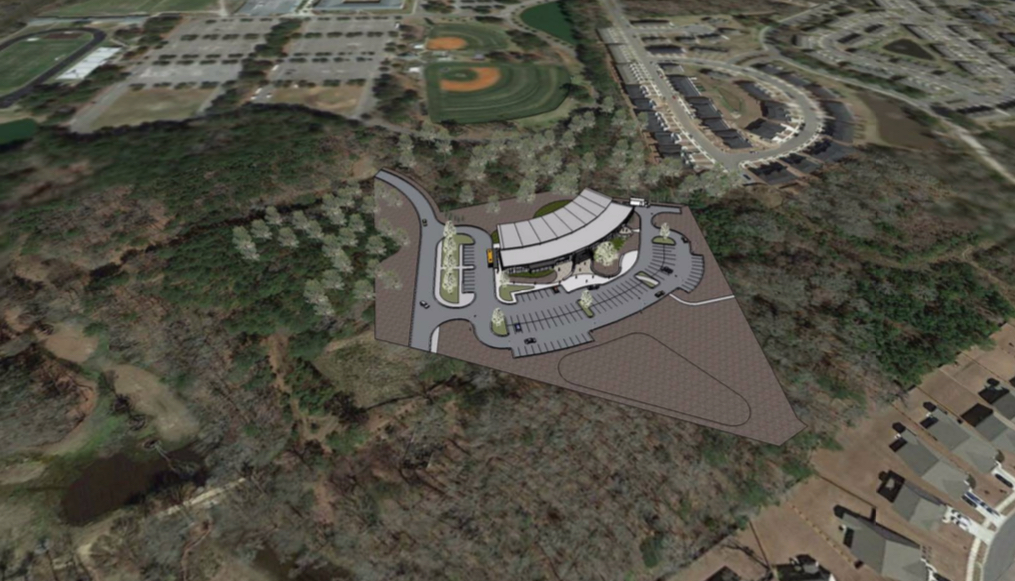 When construction is done you will be able to find this incredible 20,000 square foot Library off of Glenn McConnel Parkway near West Ashley High School. The new Bees Ferry West Ashley Library will include:
* A children's area and story time room
* Meeting rooms and two group study rooms
* An auditorium that can seat 100
* A maker space for DIY projects
* Outdoor seating
* A Learning Lab
* A family restroom
* Nursing room