Boiling Springs (S.C.) High School
Boiling Springs (S.C.) High School has started construction, and Atlas Surveying is happy to play a role in that. Atlas provided its surveying services to Thompson Turner Construction and Morgan Corp. for the project, set to be completed in 2019.
Located in Spartanburg County School District 2, this 320,000-square-foot high school will hold 85 classrooms with collaborative areas and science labs. The $95 million project will be built on 34 acres of land, and includes $5 million in upgrades to the district athletic facilities.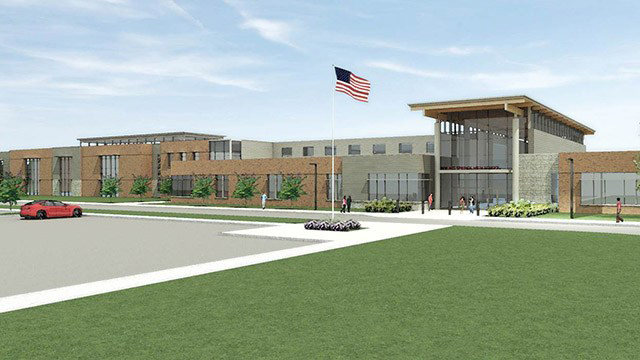 Thompson Turner and Jumper Carter Sease Architects has worked diligently to stay within budget and to ensure the new high school will provide a safe and secure education setting, maximize the views and natural daylight throughout, and develop a welcoming and clear identity that was pleasing to the community.