Horsepower Site Services complex in Bryton
A surge in new residents has led to continuing growth in the Charlotte, NC area, and Atlas Surveying is proud to be part of the progress. Atlas Surveying's Charlotte office was hired by Horsepower Site Services to assist in construction staking and quality control for a new apartment complex in the Bryton development in Huntersville, NC.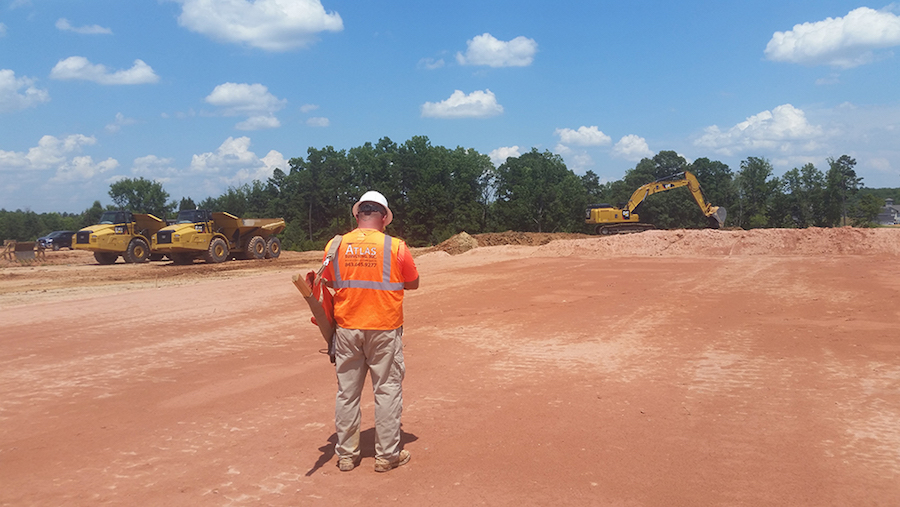 The Bryton neighborhood is a 450-acre mixed-use development located in northern Mecklenburg County at N.C. Highway 115 and Alexandriana Road, near interstates 77 and 485. The community is expected to have 4,000 residential units, as well as more than 1 million square feet of retail and 1 million square feet of commercial space.
The neighborhood's proximity to I-485 and I-77 will offer convenience to workers who commute to Charlotte and other nearby cities.